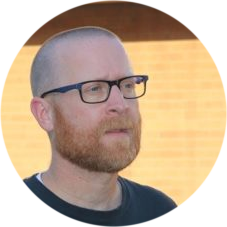 So, this has been weird. For 6 weeks, our lives have been like nothing we have ever experienced. And if we are to be honest with each other, our lives may never be the same again. And the way we do church may have been changed forever. That sounds scary, but it could be a good thing.
We are commanded to assemble. "…let us consider how to stimulate one another to love and good deeds, not forsaking our own assembling together, as is the habit of some, but encouraging one another; and all the more as you see the day drawing near." (Hebrews 10:24-25) So, how do we handle these unprecedented times? And even more, how do we handle the return to normal life? And what will normal look like?
We really don't know how people are going to respond to going back to normal. Some people can't wait to get back to church. Some people will like assembling online and not want to return to the church building. And some people will have heard the Gospel and may not know how to respond to it. So, what should we do?
My heart is to continue to reach people online. (Remember, we have reached people with the message from places that are way too far away to attend Fairview Baptist. But maybe, we have reached people with the message and they can attend a church near them.) And still, none of this negates the need to meet together physically. The easy answer is to continue to do both. Let's reach people online and encourage the assembly of the believers in local churches, because we believe that is the Bible's intent.
Read more...
---
During the first weekend of December in 2013, our little part of the state was pummeled with an ice storm. The storm hit early on Saturday morning, so Bro. Andy had the plan to meet at the church to chip away at the ice on the sidewalk so it would be safe to gather to worship the next day. Our plans were to have church in the morning and then our Christmas musical that evening. I backed out of my driveway and onto the street which placed my car on a slight incline. I quickly realized I had no chance of making it to the church by car, so I placed towels under my tires just to get enough traction to get back under my carport.
It was a memorable week. It was Bedlam weekend. (OU won. Big shock!) We had to cancel all services that Sunday, but that wasn't all. We were stuck inside for 5 days. Every evening the ice would melt a little then re-freeze overnight. No one could get anywhere. I lived near Family Dollar and a couple of restaurants, so that was as far as we could go for almost an entire week. School was even cancelled for that time, and before it was all over, we had cabin fever.
But it forced us to do a few things. One day, we met our neighbors outside (who we had never met, by the way) and slid on our stomachs in the street with them. We met Bro. Andy and his family on a nearby hill and had more fun than any time I can remember since my childhood. And we spent quite a bit of time together as a family. With all of the hustle of life, sometimes even the people with whom we live can get neglected.
This time is similar, yet a little different. But we can learn a lot from that little ice storm from a few years ago.
It is completely fine to get caught up on your Netflix/Disney+ watchlist. But don't let that be all you do for two weeks.
Our land needs healing. Check out 2 Chronicles 7:14. (We need to pray for our own benefit, and God deserves that we pray.)
Have Bible study and prayer time with your family. Maybe now is when you get your routine solidified. (Deuteronomy 6:4-9)
Spend some quality family time. You're going to have the time, so take advantage of it.
There are more than funny cat videos on Youtube. You can find some really good preaching, too. You can also find some really good preaching on fairviewdurant.com.
Catch up on reading. The Case for Christ by Lee Strobel, Radical by David Platt, and The Black Robed Regiment by Dan Fisher just to get you started.
Tithe. And that is simply out of obedience to God.
I hope you enjoy the down time without getting bored or unfocused. Don't take this time as a vacation. Take this time to spend with God and family. Life is too short and too busy to not take advantage of what we have. Seek God. We're not too busy right now.
Read more...
---