Welcome!
Whether you are brand new to the church thing or you've been around church for a while; we want to say welcome! Our goal at Fairview is to create environments and experiences where you can encounter God in the midst of your life. When you come to Fairview for a Sunday worship, our aim is that you would be inspired by the music, encouraged by the message, welcomed by our amazing community of people & be reminded that God's grace is here!
T H E C H U R C H
Fairview is a Family who is Passionately pursuing Jesus!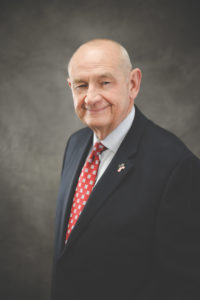 Bill Ledbetter
Senior Pastor of Fairview Baptist
The Bible teaches that when a person enters a saving relationship with Jesus Christ – God's Son – he or she is adopted into the family of God
(Ephesians 1:3-7)
, that you actually become a part of God's household
(Ephesians 2:19)
. The Bible is clear that the person who is born again through faith in Jesus
(Ephesians 2:8, 9)
is given a heartfelt love for the brethren [the family of God – the church]
(1John 3:14)
and therefore has a desire to be with them, serve them, love them, and care for them. At Fairview we express it this way, "The Christian has been
created for community
and
formed for family
."
And that is what we are about at Fairview – the family of God – worshipping the King – Jesus – together, studying His Word together, walking together, supporting each other, loving and caring for each other, and reaching out to a dying world together. Fairview is a Safe House: a place where people can bring their hurts, their hang-ups, and their habits, and experience the love of the Father. We are on mission to help people meet the Savior and experience His blessings as their Lord. Fairview is "The church on the hill with a heart for … Touching Lives – and Changing Destinies!
T H E C H U R C H
Our History
Fairview started with just a hand full of people who believed God's Word, His calling and His direction to begin a new work for Him. In 1950, the church was formed to begin a legacy of great preaching, powerful worship and a place for those to come who have hurts, habits and hang-ups and seek the healing power of Jesus Christ.
W H A T ' S N E W
We are a Family of God who is unified in following our Lord in whatever He is calling us to do. We sense His leadership to start new Community Groups, rearrange our preferences and be in lined with His Word. We are heading to leadership to remodel and build for His kingdom. Come grow with Us!
Praising Our God – entrusting our time, talents, and treasure to Him for His control and Lordship
Praying in Our Daily Lives – praising our Lord, abiding in Him without ceasing, seeking His direction and provision by obeying the Word of God which says, "With all prayer and petition, pray at all times in the Spirit, and with this in view, be on the alert with all perseverance and petition for all the saints" (Ephesians 6:18).
Preaching God's Word – discovering together the depth, power, riches, and glory of God's Word, a verse at a time. We are deeply convicted that the Bible is the God-breathed, perfect, infallible, authoritative, inerrant Word of God (2Timothy 3:16, 17), therefore, we are deeply committed to the exposition of God's Word. We seek to root all that we do in the Scriptures, whether it concerns leadership in our homes, our businesses, our community, our state, and/or our nation. When we give counsel to others, whether it involves anger, anxiety or some other malady of the soul, or whether it involves marital harmony, we seek to give that counsel directly from God's Word as opposed to applying the elementary principles of human wisdom (Colossians 2:8).
Proclaiming the Good News – individually and corporately building relationships with those in our community and elsewhere, then sharing Christ with them.
Providing Pastoral Care – by caring for and comforting those who are in need, who are homeless, who are sick, and who are in prison (Matthew 25:31-46).
Practicing Agape Love – showing thoughtfulness, gentleness, kindness, generosity, courtesy, freedom, forgiveness, encouragement, and appreciation toward others. These virtues form the sinews and tendons by which the Body is "…fitted and held together" (Ephesians 4:16- NASB).
Pursuing Holiness – exhibiting a willingness to answer for one's life, characterized by vulnerability, teachability, honesty, and availability.
Why should I be baptized?
A. Baptism will not save you (Ephesians 2:8, 9; 1Peter 3:21, 22).
1. We submit to baptism because …
> Jesus modeled it (Matthew 3:13-17).
> Jesus commanded it (Matthew 28:16-20).
> It is a symbol of our changed heart and new life in Christ (2Corinthians 5:17).
Why be baptized by immersion?
A. Because Jesus was baptized that way (Matthew 3:16).
B. The word "baptize" means to immerse in water.
3. Who should be baptized?
A. Every person who has believed in Christ (Acts 2:41; 8:12, 13).
B. At Fairview, we wait until our children are old enough to believe and understand the true meaning of salvation and baptism
before we baptize them.
4. When should I be baptized?

A. As soon as you have believed (Acts 2:41; 8:35-38).
5. Can my family be baptized together?
A. Yes. If each family member understands fully the meaning of baptism, and each one has personally placed his/her trust in Christ for salvation, we encourage families to be baptized at the same time. It is a wonderful expression of commitment. Young children who wish to be baptized are asked to meet with our Pastor for a pre-baptism conversation.
B. It is, however, important to remember that baptism is a personal statement of faith, not a family tradition. It is usually not wise to delay your baptism while waiting on other family members to accept Christ, particularly children. This puts undue pressure on them and delays your obedience.
6. What should I wear when I am baptized?
A. We provide a baptismal robe and changing rooms. You should wear shorts and a shirt, or a swimsuit under the robe. Bring a change of clothes, a towel, and a plastic bag for your wet clothes.
7. Will I have to say anything?
A. No. At the beginning of the service our pastor will usually say a few words, introduce you, ask you two questions relating to your salvation and commitment to Jesus Christ, then briefly lower you just under the water and raise you up. You will leave the baptistery, dry off, change clothes, and return to the worship service. We encourage you to invite all of your relatives and friends to attend your baptism.
8. What if I have special needs?
A. We will do all we can to accommodate you as you seek to obey the Lord in this important step.